Import from Wix
Using the Skipperblogs import tool, you can import content from your Wix site. Articles, categories and images in articles can be copied.
Go to Dashboard Modules Import/Export Importation and click on the Wix import module.
Importing content
Enter your wix site URL and click on Test & find content

The system will then search for available content and display all the items that can be copied.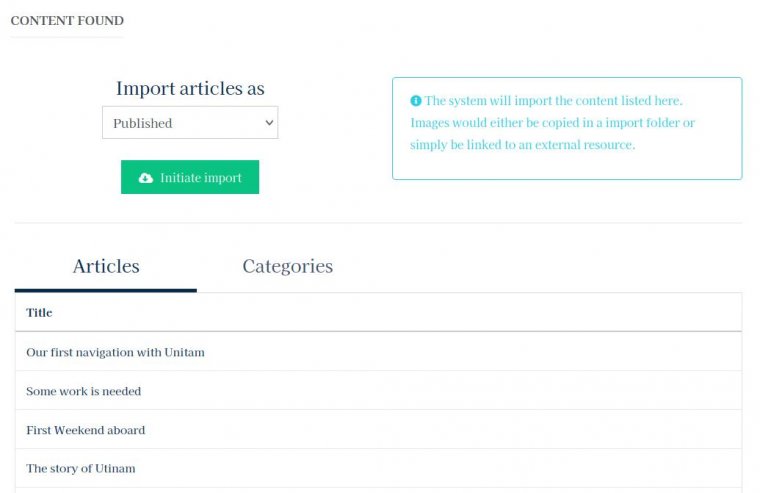 You can then review all the items that will be imported to your site before initiate the import.
Depending on the size of your site and especially the number of images to import, the process can take several minutes. You do not need to keep the window open during the process; an email will be sent to you when the import is successful.